PRESCHOOL PROGRAM – Ages 2.7 – 4 years
Our preschool program maintains a student-to-teacher ratio of five-to-one.
At Whiteland Montessori School we allow our children to learn through their own experiences in an exciting and educational environment to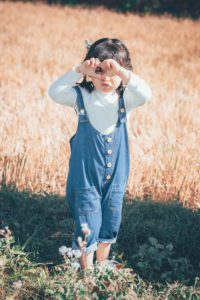 cultivate the child's natural desire to learn. In our classroom the emphasis is not on competition but on mutual cooperation and the fullest possible development of each child according to his/her capabilities.​
Practical Life
Fine motor and gross motor skills through use of manipulative materials, perfects child attention span and concentration. Activities in this area include stringing beads; dressing frames; building materials and art which includes painting, drawing cutting and gluing.
Sensorial
Materials promote fine and gross motor skills using pink tower/brown stairs for size differentiation – color matching and mystery bag for category classification. Sound cylinders for soft to loud, touch tablets for hard to soft. — (small group).
Math
Number reproduction, sand paper numbers 1 through 10, numerals and matching quantity with symbol using manipulative materials. Teen numbers up to 100 — pattern recognition. Beginning addition with manipulatives on to abstract. Introduce clock work — telling time.
Language
Sound bags
Letter and sound association. Sand paper letters, letter recognition and reproduction, small groups with moveable alphabet, three letter phonetics on to independent reading.
Copy books
Individual letter reproduction and creative writing, journal writing that includes picture with story.
Culture
Study of the world and cultures of the world's populations.